A bathroom vanity can significantly impact the aesthetics and functionality of your bathroom. However, the process of searching for a bathroom vanity unit, can be frustrating. This is why you must know about the key parameters that will help you make the best purchase decision. When planning to buy a vanity for your bathroom, your goal should be to find a perfect fit that synchronizes with the décor and design of the bathroom.
The bathroom vanity unit is designed chiefly to be the focal point of the bathroom, and you must know that it is one of the most used items in your bathroom. That's why you must choose the vanity, and you should choose one which is visually and functionally appealing.
We'll explore a few factors you should consider while selecting bathroom vanities today. Ensure that you consider these factors when choosing the ideal vanity to suit your requirements, even if you're providing your bathroom with a portable vanity by changing your old vanities or designing a new bathroom.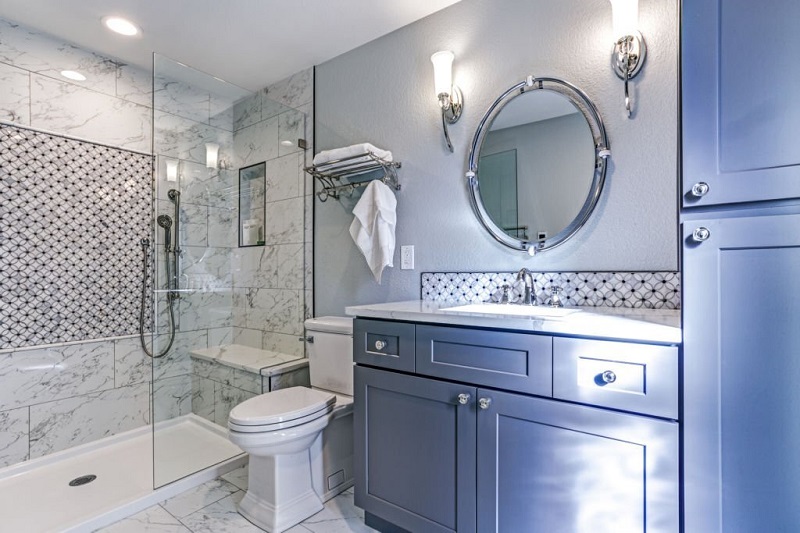 Advantages of Using Bathroom Vanity Units
Keeps bathroom organized: The bathroom vanity will help you to keep the bathroom organized. The daily usage things will be organized in the closed cabinets, which will make the bathroom look less messy.
Customization option: You can find several customized bathroom vanities which will help you design your bathroom vanity by your requirements.
Makes bathroom spacious: A façade vanities unit could be utilized to give the appearance of more space in a small bathroom.
Adds aesthetics: Vanity units come in a variety of designs. As a result, you may choose one based on the toilet's décor. Whether you desire white vanity cabinets or something darker, you can discover it.
You may have bathroom vanities made to particular specifications. One can choose a different vanity colour or different cabinet knobs.
Think About The Area You Have In The Restroom
Bathroom vanity units are available in various designs, sizes, and arrangements. You must pick a vanity size based on the available space inside the bathroom. If you pick a vanity that is too big, it will be difficult for you to leave oneself adequate space around it. In contrast, if you select a too-tiny vanity, your room won't be balanced, and you risk someone not providing sufficient storage.
Decide on a bathroom vanity unit that is appropriate again for the dimension of the restroom as a result. You may choose between a variety of layouts and dimensions for the bathrooms. Whether you desire a tiny, moderate, or large vanity, you must find the best one.
Plumbing Requirements
It is recommended to purchase the bathroom vanity unit beforehand. If your plumber arrives, you will not be able to move things later, creating a problem in replacing the existing vanity. Before purchasing the bathroom vanity, you must list your plumbing requirements before moving out of your house. It would help if you went for the vanity, which fits the same plumbing and will make things comfortable.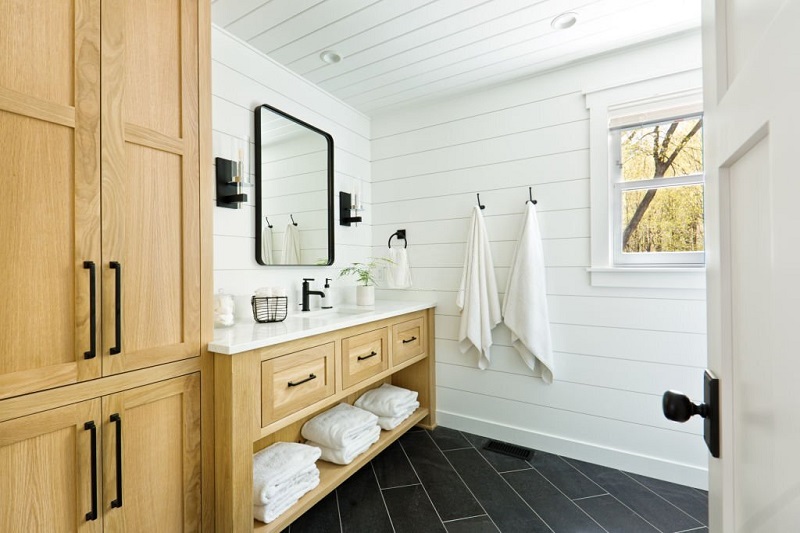 Pick The Perfect Size
The size will depend upon various factors. It may depend upon the size of your bathroom. If your bathroom is significant, you can choose the big one, and if your bathroom is small, you can choose the same to keep enough space for the other use.
Smart Storage And Smaller Areas
What if you've got a restroom that is small or that could use a little extra storage? You are not required to sacrifice aesthetics or functionality simply because the room is limited. Customized bathroom vanity units for cloakrooms are your first choice. These parts often have significantly smaller designs to fit in tighter locations where a big unit might make mobility difficult.
The faucet hole with an integrated basin is typically placed to one side due to its more diminutive form. With the size reduction, you still have functional storage space for essentials, and a corner apartment could be an additional choice. These items frequently come in more typical sizes.
Conclusion
Now you know all the key aspects associated with bathroom vanity units. This will simplify your buying process. The factors mentioned here will help you to decide the best one for your bathroom. The goal here is to love your bathroom, not hate it; you must choose carefully to get the best one.