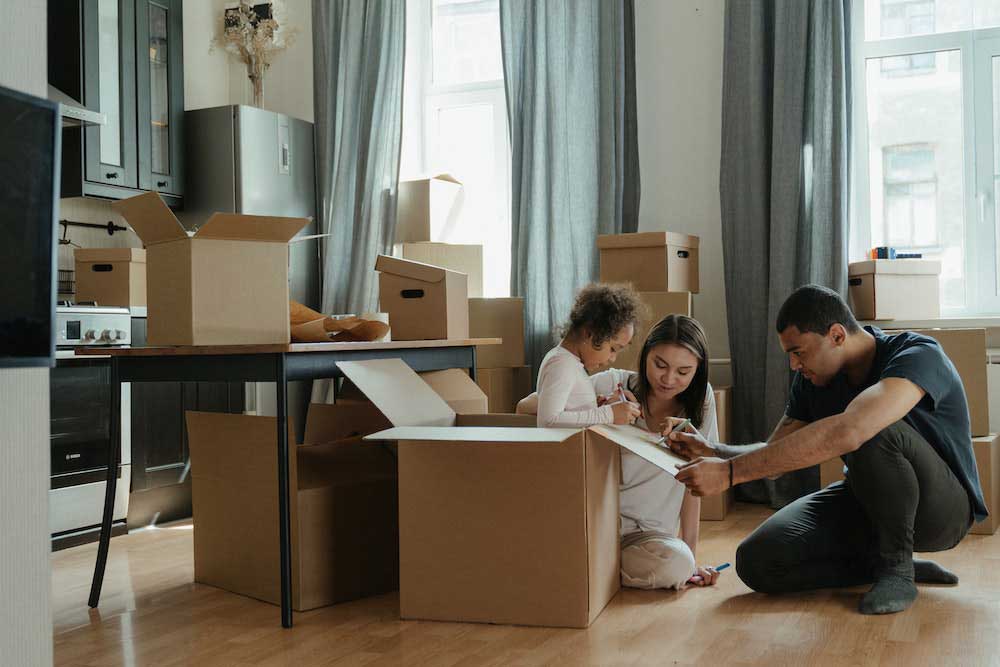 Moving can be exhausting and time-consuming. You must spend a lot of time packing and organizing. This is why you should hire a moving company on the big day. Professional movers will simplify your moving process, make the moving day run smoothly, and free up your time so that you can focus on other activities. The challenge is in finding a reputable moving company with reasonable price rates.
There are several factors to consider when looking for a moving company in Kissimmee. The type of move, the size, and the distance will determine which moving company is best suited for your relocation. You will need to decide whether you're seeking a few extra hands to assist you, or if you'll need a full-service moving company that comes in, packs your stuff, transports it, and unloads it. Remember, the more services or time you need, the more expensive the move will be.
Here are five factors you need to consider when hiring a moving company.
The five most crucial things to consider before booking moving companies and professional movers.
Check reviews and references.
When hiring a moving company in Kissimmee, it is smart to ask a friend, family member, or real estate professional for a recommendation. If you know someone who has recently hired a moving company, reach out to them and ask about their moving experience. If they had a good experience, then you might want to consider going with the same company. You can always trust first-hand experience more than any online review.
If no one you know of has hired a moving company in the past, then you will want to check reviews for companies online. It's the next best thing. It's important to know what past customers are saying about the moving services you intend to use. Check if the companies are trustworthy, careful, courteous, punctual, and affordable movers.
It's easy to find customer reviews for moving companies on websites like Google, Yelp, and HomeAdvisor. Also, most moving companies will have reviews on their website and on social media platforms. If the company's reviews and other online reviews are satisfactory to your needs, then you might want to consider hiring them.
Get multiple quotes to compare prices.
This often goes together with the reviews and testimonials, as many people will note the fair amount they were charged for the services they received. You certainly would not choose on price alone, but often those with a great reputation have high rates as well. No one will rave about a company they feel overcharged them.
Accepting the first moving price estimate you receive is often considered to be one of the biggest mistakes when relocating. Some great advice for hiring movers is to get multiple quotes from various moving companies.
Once you end up having several moving price estimates, the easiest part for you will be to select the winning bid, right? Well, it's not always that easy. Your decision about which moving company to go with must be based on more factors than just the price on the bottom line.
Professional moving services can differ in terms of quality, reliability, and rates. Remember to factor in the company's reputation, any additional service costs, and the final price. A mindful comparison analysis of both movers and their price quotes is the best way to find the right moving company for your relocation project and your budget.
Check their years in business for experience.
An excellent track record over many years proves that a company knows what they're doing and will treat your belongings with great care. Ask about specialty experience, like working in high-rise buildings or moving priceless heirlooms. These things matter and experience is always a great teacher. Does it guarantee nothing will get broken? Of course not. Accidents can and do happen, which brings us to our last point: license and insurance.
Check payment policy. Avoid 100% deposits.
Some moving companies may require a deposit if your move is large (like an 8-bedroom home or 20-unit office building). This is because it will require the movers to tie up multiple moving days and resources. But, for most regular-sized moves, movers shouldn't require a deposit.
Trustworthy moving companies for regular-sized moves shouldn't demand a large deposit before your move. But it all depends on how large the deposit is, some movers always require a very small deposit and that's ok. But most moving companies bill you once the job is done. If your movers are asking for a hefty deposit upfront, then you might want to reconsider using them. Of course, if, based on your research, there is nothing amiss, you can ask them for leeway.
Also, when you've paid nothing or a small amount in advance, you have much more control over the company's delivery period. Payment will incentivize the company to deliver your belongings as soon as possible.
Beware of red flags
Regrettably, not all professional moving services out there are honest businesses, and some may try to swindle you. It is extremely important to be cautious when hiring packers and movers. This way you can stay away from deceptive attempts at moving fraud.
Extremely Low Estimate: The most prevalent moving scam is the "low-ball estimate". This is a price quote that is significantly lower than the rest. In fact, the price is so low that it looks too good to be true. Well, It is! Deceptive movers use this tactic to secure more moving jobs, and then they increase the prices considerably once they have their household belongings in their possession. Make sure not to exceed the estimated price.
Not Licensed or Insured: You don't want to hand over your precious belongings to any moving service that is not licensed. Most states require licensing, but a few do not for local in-state moving. A movers license is not just given out to anyone; a company must fulfill certain requirements to get that license. One of these requirements is insurance. Most of the legitimate moving companies are required to assume liability for the value of the goods they transport.
Blank Moving Contract: A reputable professional moving company will not force you to sign a blank contract. Get absolutely everything in writing. The mover's estimate and any extra fees should be stated in the contract, as well as your pick-up and delivery dates. Read and understand your contract and make sure all your belongings are listed. You can't file a claim for something that doesn't appear on the inventory list.
Some quick questions to ask the moving company.
While the five questions above are essential questions to ask moving companies, they're not the only ones. Here's what else you should ask movers to ensure you hire the right moving company.
How long will the move take?
Most long-distance moves take anywhere from seven to 10 days. Local moves usually only take one day. Ask the mover for an estimate on how long it will take to move your belongings. Ask if they offer guaranteed delivery dates as well and full value protection insurance for your things. Make sure to take note of shipment tracking details.
What moving services do you offer? Will you pack specialty items, such as TVs and electronics?
Does the mover offer the moving services you need? For instance, do you need packing assistance, specialty item moving, or expedited shipping? Be sure to ask about the specific services you need. Most movers can handle packing specialty items. Just in case, though, we recommend checking that they have the right supplies, equipment, and experience and can handle the job.
Are there any potential charges I'm not already aware of? What additional moving supplies will I be paying for?
Pricing should be as transparent as possible. Make sure there are no hidden fees by asking about everything you'll be paying for, including packing services, moving supplies, labor charges, and more. How can you save money if you do not know in the first place how much you must spend?
Do you provide storage?
If you need storage before, during, or after the move, be sure to ask the moving company whether they offer storage services. Many but not all movers offer short-term and long-term storage options for customers. If you want this special service, you might have to engage multiple companies.
Do you have a cancellation policy?
Some movers may charge you a fee to cancel a move reservation. Others may let you cancel a move without any penalty up to two weeks in advance. Be sure to ask the moving company about their cancellation policy. If possible, have them put this in writing. This will be helpful later should unexpected things happen, and you need to cancel your booking. Some moving companies offer an option where you can book them at a later date instead of a refund.
How do you handle claims and damages?
Be sure to ask about the company's claims process to make sure it's as uncomplicated as possible. At the risk of being repetitive, make sure the procedure is also in a written document. This would make it easier to file a claim for broken items.
Conclusion
A smooth move requires some planning, a lot of careful packing, and choosing the right moving company to handle your belongings. Finding and hiring a good moving company requires considering a number of things and while the price might be the most tempting factor to make your decision based on, it's important to consider other factors as well including their reputation as evidenced by testimonials and reviews, how comprehensive their insurance is, licensing, and how long they've been in business.
It's important to know what questions to ask moving companies before you start the interview process. Write out your questions and be prepared to do a little research on a mover before hiring them for the job.
FAQs
These are just some of the frequently asked questions we found common among readers. For more information, you can visit the mover's FAQ page.
What should I do before the movers come?
Hiring a moving company isn't about them coming and doing all the work. Even though moving companies have packing services, there are still a few errands you will have to handle by yourself. This includes decluttering and discarding things that you don't want in your new home, disposing of flammable and other hazardous items, keeping heirlooms, jewelry, and other valuables with you, labeling boxes properly to avoid loss or damage, etc.
Should I help movers I hired?
You don't need to share hands with the movers but make sure you or somebody else stays there to direct the moving company to where to place items and just answer any questions the movers may have. This will save time and money during your move.
What to expect when movers pack for you?
You can expect them to do it faster. They've had plenty of practice and experience. It would be normal to expect them to have a system that will make the packing process more efficient.
What questions to ask when moving?
Here's a simple list of questions to ask your candidate moving companies:
How long has your company been in business?
Are you licensed?
What kind of insurance or "valuation" do you offer to protect my goods?
Do you have the required moving equipment to complete the job?
What type of deposits do you require?
What is your cancellation policy?
What steps do you take to prevent property damage?
What is your policy on specialty items?
What will happen if any of my items get broken or go missing?
How do you handle disputes and complaints?
Take some time to gather all the information you need and make it a point to communicate with each company you contact. Take the initiative and learn as much as you can before you make your final decision.